Classifieds
The following Items listed in each category are for sale by the seller indicated. All items are sold under the sellers terms. The interested party and buyer are responsible for negotiation and purchasing negotiations. The Credit Union is not liable for any part of the sale.
Classified ads and photos can be submitted to contactus@ncacu.org. All classified ads have a one month life span and no alterations can be made once the ad is placed. At the beginning of each month all classified will be replaced with new classified submitted during that month.
 New Listing:
2008 Pontiac G- 6, 129,000 miles, $4800.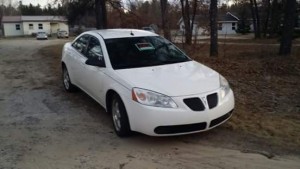 Call 989 348 4737
There are currently no items listed for sale