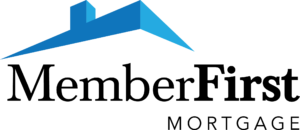 ---
North Central Area Credit Union has partnered with Member First Mortgage to bring you a full line of mortgage products! The goal at North Central Area Credit Union is to help our members choose the mortgage financing program that best meets their specific needs. Our partnership with Member First Mortgage will provide you with all of the necessary information to help you make an educated home financing decision.
---
North Central Area Credit Union provides personal service you can trust! We are your hometown credit union and we care about you. NCACU offers some of the lowest rates and best terms available and with a personal touch.
With low rates, there is no better time to refinance your mortgage and save money.  You'll pay minimal closing costs, possibly lower your monthly payment, and free-up lots of cash to meet other needs. If you have a mortgage with another lender, now is a great time to compare your current rate with the competitive rates and products we offer.
Mortgage Products
Our mortgages "conform" to the criteria set by FNMA/FHLMC.
Rates
Homes must be located in the state of Michigan. Current rates are available by calling Mortgage Department for mortgage information. Rates are subject to change without notice and not all members will qualify for the best rate. The actual interest rate available to you will be based on your credit history and loan to value.
You will need this information when you apply!
A copy of your current mortgage, warranty deed, or purchase agreement
Your current pay stub showing year-to-date income (at least 2 paystubs for bi-weekly)
Most current year W-2 or 1099R
Two recent bank statements for your depository accounts
Current homeowner's insurance declaration page
Current summer and winter property tax receipts
If self-employed, the last 2 years of federal income tax returns (all schedules)
Additional Information and articles:
Mortgage Product Information
Application Information
To apply for an NCACU mortgage you must make an appointment with our mortgage team. When you speak with one of our Mortgage staff you need to have the required information handy.
Fixed-Rate Mortgages
A fixed-rate mortgage means your rate and monthly principal and interest payment will remain the same for the entire amortization of the mortgage. This type of mortgage can be for 15, 20, or 30-year terms. Longer-term mortgages offer a lower monthly payment, while shorter-term mortgages can be a significant interest saving compared to the longer terms. Borrowers should consider what fits their monthly budget best.
Adjustable-Rate Mortgages
Adjustable-rate mortgages have rate adjustments over the life of the loan based on an index which means your payments may change based on the rate at the time of the adjustment, keep this in mind when considering whether this product works for your budget.
Closed-End Equity Loans
You can tap into your home's equity at a great rate with a one-time advance for a set dollar amount and a stable monthly payment that will remain the same over the life of the loan. Home equity loans have shorter amortization periods than your first mortgage, typically between five to 12 years depending on the amount you are borrowing.
Home Equity loan interest may be tax-deductible; check with your tax professional to find out if your situation applies.
TruStage® Auto & Homeowners Insurance Program
You can trust North Central Area Credit Union to provide you and your family with quality products and services to meet your financial needs. We've joined with a dedicated team of insurance professionals to bring you the TruStage® Auto & Homeowners Insurance Program.
The TruStage Auto & Homeowners Insurance Program is the property and casualty coverage solution preferred by credit unions and their members.
Access convenient e-service, pay your bill or make changes to your policy, even report a claim.
Receive fast, easy access to claims service 24 hours a day.
Obtain a free, no-obligation quote.
The TruStage Auto & Homeowners Insurance Program is made available by CUNA Mutual Insurance Agency, Inc. and underwritten by leading insurance companies. To the extent permitted by law, applicants are individually underwritten; not all applicants may qualify. Discounts are not available in all states and discounts vary by state. A consumer report from a consumer reporting agency and/or motor vehicle report will be obtained on all drivers listed on your policy where state regulations allow. The insurance offered is not a deposit and is not federally insured or guaranteed by your credit union.