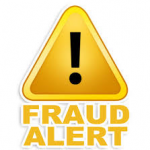 We are sad to report that the Wendy's Breach is effecting several of our members. Our accounting department is working feversihly to get member cards closed and new debit cards reissued.
Currently, all effected accounts are on what is called a "warm hold" meaning that no transactions will be processed on that card. We understand that this is a terrible inconvenience, but it is an extremely important tool in stopping these hackers.
If you need to use your card, you can… call our service center at (989) 910-5135 and we can allow a transaction to proceed. Keep in mind, if your card is effected you will be notified as soon as possible but the card will be unusable outside of business hours without assistance from our service center.