NCACU is proud to announce our 2016 Scholarship Winners:
Amy Campeau, Roscommon Branch
April Gugin, Grayling Branch
Nicole Goltz, Standish Branch
Audrey McGee, Roscommon Branch
College students who are members in good standing can apply annually for our scholarship which focuses on strong academics and community volunteerism. Congratulations to this years winners! We Are North Central!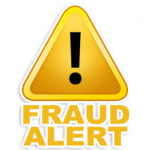 The crooks are at it again. There is a never ending list of fraud attempts and it is so important to remain diligent in protecting your account information! Fraud alerts for NCACU Debit cards are phone calls and/or emails to members. Fraud alerts for NCACU Visa cards are text messages, emails, and then a phone call. NEITHER fraud company will ask for card information. They know it's your card and they know your account number. ANY call that asks you for your account number is a SCAM. Legitimate Fraud Alerts will verify that they are speaking to the correct person (they can ask you to confirm the last four digits of your social security) and then they will verify transaction attempts on your card that they view as suspicious. Read More »
What's New
Many of our members are preparing to head south or west for the winter! Please remember to update the credit union with your current address to save us all headaches down the road! We wish all of our "snowbirds" happy…
Read More
We frequently get questions from members seeking to "dispute" trial membership fees on their accounts.  Members sometimes sign up for "30 days Free" product trials and miss that they must cancel in the prescribed window or they will incur fees….
Read More