NCACU is participating in Love My Credit Union Rewards "Share the Love" campaign.  By voting for our video, you give us a chance to earn a $10,000 donation to the Big Brothers/Big Sisters of the Lakes Program!  Follow the link, create an account and VOTE everyday!!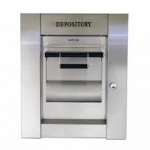 Do you ever wonder which is faster?  NCACU offers two solutions for after hours deposits–our Night Deposit Box located at each building (generally near the drive thru) or you can also deposit funds through the ATM system.  If you are looking for the fastest deposit to your account–use the Night Deposit Box.  Those deposits are collected each day at opening and post right away.  ATM deposits require a 48 hour hold.  Remember, any time you deposit using one of the after hour methods–always use an envelope and include your account number and the amount of the deposit.
What's New
Don't forget to take NCACU with you on the run!  You have access to your accounts 24-7 with Mobile Banking, Text Alerts, and Online Banking.  Click on the Go Mobile tab inside It's Me 247 for more information!
Read More
Oh you don't have a boat?  Come see us and let's talk about how you can get that dream boat out on the water!! Our loan officers are ready to assist you!
Read More