We are aware of website issues.  The problem is network wide and is being addressed. Please be patient.  If you need immediate assistance please call our service center at 910-9135. Thank you!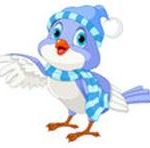 Many of our members are preparing to head south or west for the winter! Please remember to update the credit union with your current address to save us all headaches down the road! We wish all of our "snowbirds" happy and safe travels and warmth in the sunshine!
What's New
We frequently get questions from members seeking to "dispute" trial membership fees on their accounts.  Members sometimes sign up for "30 days Free" product trials and miss that they must cancel in the prescribed window or they will incur fees….
Read More
It's almost SHOPPING Season!! If you are going shopping or on vacation out of our area, please call the Service Center (989) 910-5135 and verify the phone number we have listed for your contact. Falcon Alert will call members to…
Read More