About NCACU
A Message from the President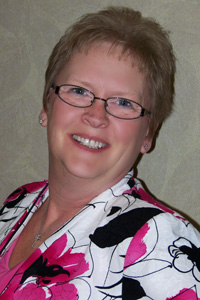 These are difficult times in Michigan, for its citizens and many of our members as unemployment, foreclosures, and bankruptcies soar. In times such as these North Central is committed to helping our members in every way possible, and in making their lives easier.
We appreciate the confidence you have entrusted to us, and we are all here to serve your financial needs.
North Central Area Credit Union, "Your Hometown Credit Union."
Best Regards,
Jacci Pothoof
President and CEO
The Credit Union Philosophy
Credit unions are democratically owned and controlled institutions based on People Helping People principles. Credit union boards of directors are elected by the members; each member has one vote, regardless of how much money they have. Only members may serve as directors, and directors serve without compensation. Credit unions have no outside stockholders, so after reserves are set aside, earnings are returned to members in the form of higher dividends on savings, lower loan rates, and lower cost for services.
Our Mission Statement
To provide affordable, high quality, complete financial services to our members and their families, and to foster continued growth and stability of the credit union.
Our Guiding Principles
All decisions shall be ethical.
We are committed to serving the member's financial well being.
We treat everyone with dignity, respect and equal consideration.
We support and enhance the quality of our communities.