North Central Area Credit Union will be working with Canidae Consulting (Member Intelligence Group) over the next few weeks. Members may receive email messages asking for participation in a short survey. We appreciate you taking a few minutes to respond on our behalf! No personally identifying information will be collected and we will not ask for account information. Thank you!
As we work to be as beautiful on the outside as we are on the inside—The Roscommon Campus may be closed to traffic beginning at 1 pm on Saturday while we finish resurfacing the parking lots! This means access to the ATM may be closed. Please plan ahead!! We expect the area to re-open on Monday morning but sooner if the cones are down. Thank you for your patience!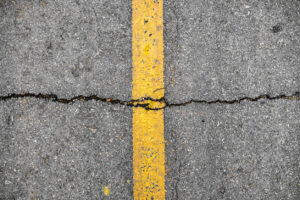 What's New
NCACU's Annual Scholarship is now open to members who have completed at least 24 credit hours towards their degree in college or vocational training and who are active volunteers in their communities. Read More or Apply HERE.
Read More
What do you love about the fall? Color tours? Football? Hunting? Camping? It is most definitely Truck Season! Stop in today for a great rate on your new or new-to-you Truck Loan! We Are North Central!
Read More