Christmas Clubs are still a service we offer. Have you thought about how you could use one? Start small. What is the one expense this time of year that makes you crazy? Is it paying for the family holiday meal? Is it stocking stuffers? Is it your Home Owners Insurance that comes due this time of year? No matter what it is, you can use a Christmas Club to pay for it. Set up a Direct Deposit to a Christmas Club and forget about it. $5, $10, $20—any amount that works for you. (You likely won't miss that small denomination each pay day as much as you will miss the big chunk that comes out this time of year.) Come Halloween next year you will have the money you need.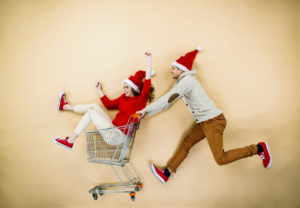 Black Friday and Cyber Monday have come and gone. Are you done shopping? Are you just getting started?
Make sure you are ready to go!! Our Christmas Loan is a great way to stay on budget!
Get up to $2,500 with lower-than-credit-card rates and it pays off in a year! See a loan officer today so you are ready to get it done!
What's New
What do you love about the fall? Color tours? Football? Hunting? Camping? It is most definitely Truck Season! Stop in today for a great rate on your new or new-to-you Truck Loan! We Are North Central!
Read More