As our construction projects in Grayling, Houghton Lake and Roscommon move forward, be aware of temporary spaces, directional signs and lots of noise and dust! However…We Are Open and Ready to Serve You!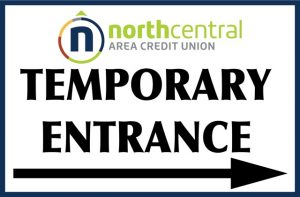 NCACU hosted their second annual "Around The Bases" varsity Softball and Baseball tournament on May 21st and Standish retained the title for both baseball and softball. Schools from our four branch locations participated in the tournament with Grayling and Houghton Lake playing in the first game, with Grayling advancing to the Final; and Roscommon and Standish playing in the second game with Standish advancing to the Championship. Roscommon and Houghton Lake vied for 3rd place with Roscommon winning. The tournament is a "Fun-raiser" for the credit union as it is the only sponsored activity where all four branch communities come together for one event. The event also serves as a Fund Raiser for the ball programs playing as all proceeds are returned to the teams. This year's event raised more than $1500.
What's New
Members are reporting fraud attempts from calls claiming to be from the government trying to get payment for past due taxes or some such issue. Do NOT give out your personal information! Block the calls on your phone and Don't…
Read More
New positions are coming available soon! Check it out and join our team!
Read More